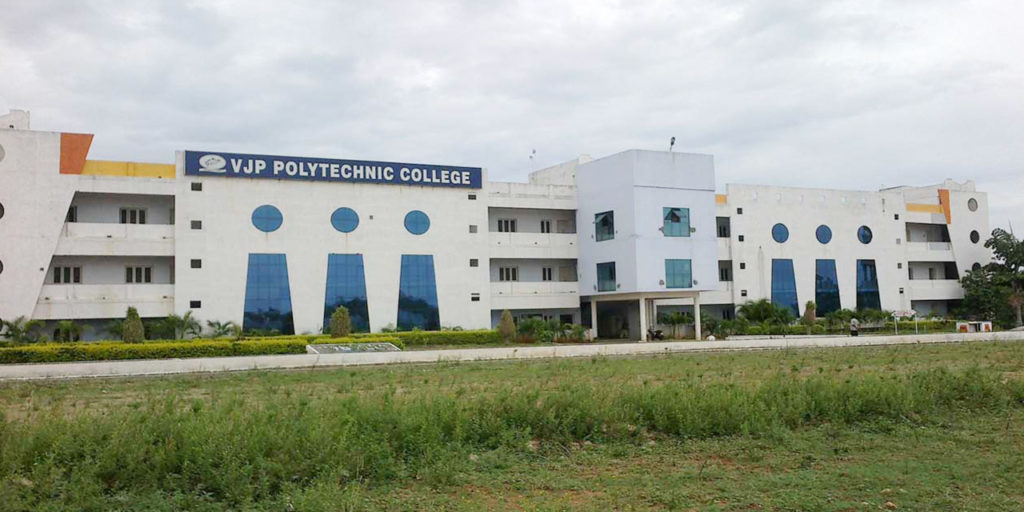 V.J.P Polytechnic College is Approved by All India Council for Technical Education (AICTE, New Delhi), and The Government of Tamil Nadu (DOTE). The campus is located at Siruganur, Trichy-Chennai Highways, Tiruchirappalli, Tamil Nadu.
The polytechnic has state of the art building and well-equipped laboratories. Students are encouraged to participate in co-curricular and extra-curricular activities in addition to regular academics work. The students have won different prizes in these activities every year. The polytechnic has a good hostel and gym facilities.
Well-qualified, motivated, and dedicated faculty members are serving in the Institute. Students are encouraged to actively participate in National and State level co-curricular and extracurricular activities. The institute has well-planned boys and girls hostel on the campus with better amenities and ultra-modern facilities. We help our students in industrial and their placement in large scale, medium scale and small scale industries as per their merit.
Courses Offered:
Course Name
Duration
(Regular)
Duration
(Lateral)
Diploma in Electronics and Communication Engineering
3 Years
2 Years
Diploma in Automobile Engineering
3 Years
2 Years
Diploma in Civil Engineering
3 Years
2 Years
Diploma in Mechanical Engineering
3 Years
2 Years
Diploma in Electrical and Electronics Engineering
3 Years
2 Years
Diploma in Computer Engineering
3 Years
2 Years
Qualification :
Regular – SSLC Pass
Lateral Entry – HSC Pass / ITI Pass (2 years)